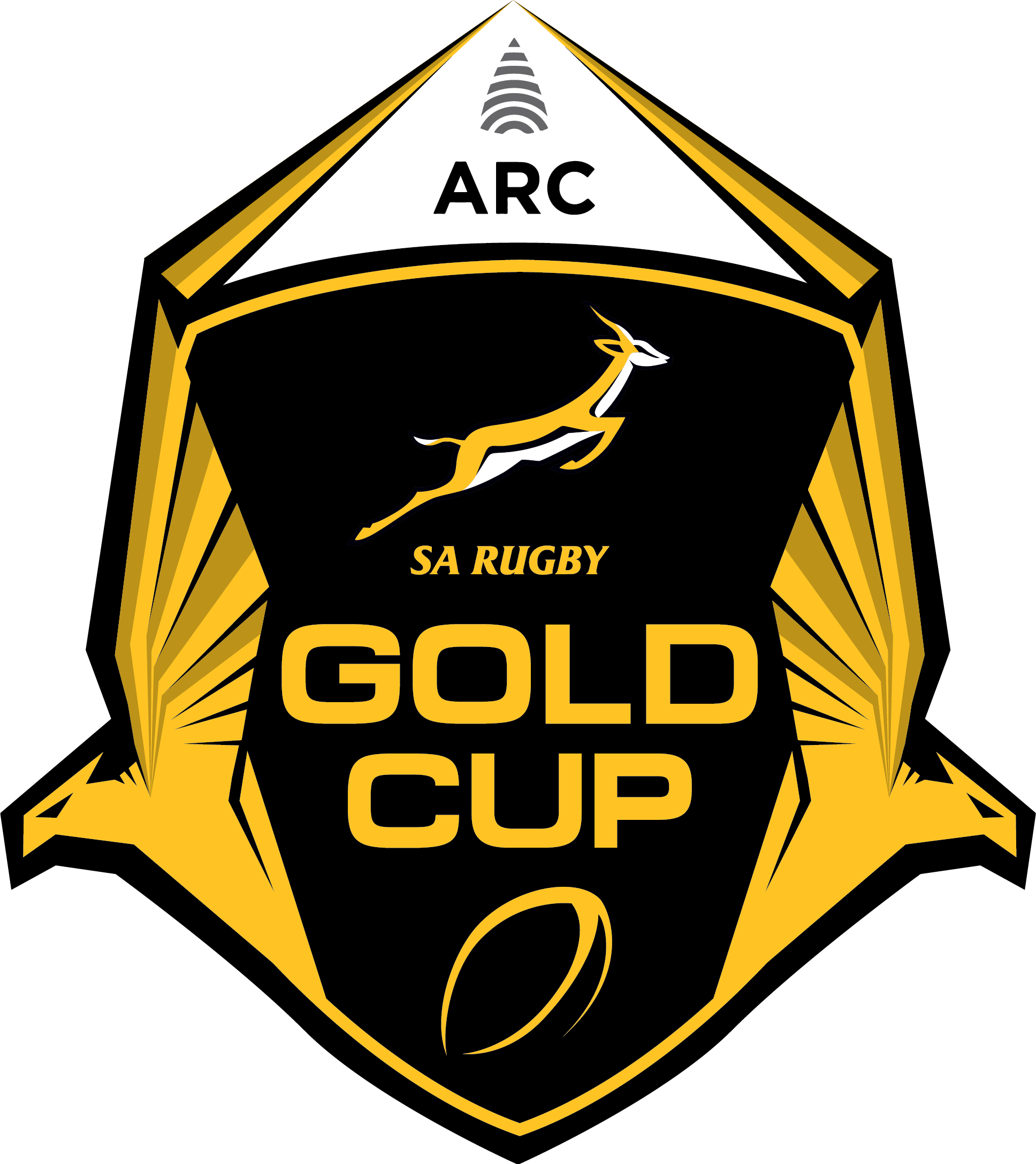 The competition for top non-university clubs is back after a four-year break due to the COVID-19 pandemic and other factors, with African Rainbow Capital coming on board as the title sponsor to provide the tournament with a new name and identity.
The African Rainbow Gold Cup will showcase 32 club teams from around the country. Fourteen provinces have nominated two clubs each, as well as one club from the Griffons, while three additional clubs have been invited as wildcard entries.
The provincial qualifiers on the North side of the draw include Naka Bulle and Harlequins from the Blue Bulls; Bloemfontein Police and Collegians from the Cheetahs; Welkom Rugby Club from the Griffons; Rustenburg Impala (national club champions in 2014, 2016 and 2019 – pictured above) and Wolverines from the Leopards; Louis Trichardt and Northam Rhinos from Limpopo; Pirates and Raiders from the Lions; Sasol Secunda and White River from the Pumas; and Springs and Vereeniging from the Valke.
Clubs in the Southern group include Bella Vista and Saldanha Bay from Boland; Ncera Leopards and Police from Border; PE Harlequins and Progress from Eastern Province; Kimberley and Sishen from Griquas; Crusaders and Heidelberg from South Western Districts; College Rovers and Westville Old Boys from the Sharks; and False Bay (winners in 2017) and Tygerberg from Western Province.
The wild card entries are Union Milnerton from WP, playing in the North section, as well as Wesbank from Boland and Centurion from the Blue Bulls, who will contest in the South.
The knockout-style tournament – based on the same format as the FA Cup in English soccer – will be staged over five weekends. The Round of 32 and Round of 16 will be contested within the respective North and South sections. From the quarter-finals onwards, the best of the North will face the best from the South. The final is scheduled for 7 October.
"This is an important tournament on our rugby calendar and we're delighted to be able to confirm a major new partner for the competition," said Rian Oberholzer, CEO of SA Rugby.
"A lack of exposure and sponsorship since the advent of professionalism have made things difficult for our clubs across the country, but despite these challenges the local leagues go from strength to strength as communities flock to grounds to see their sons, brothers, husbands, fathers and cousins in action.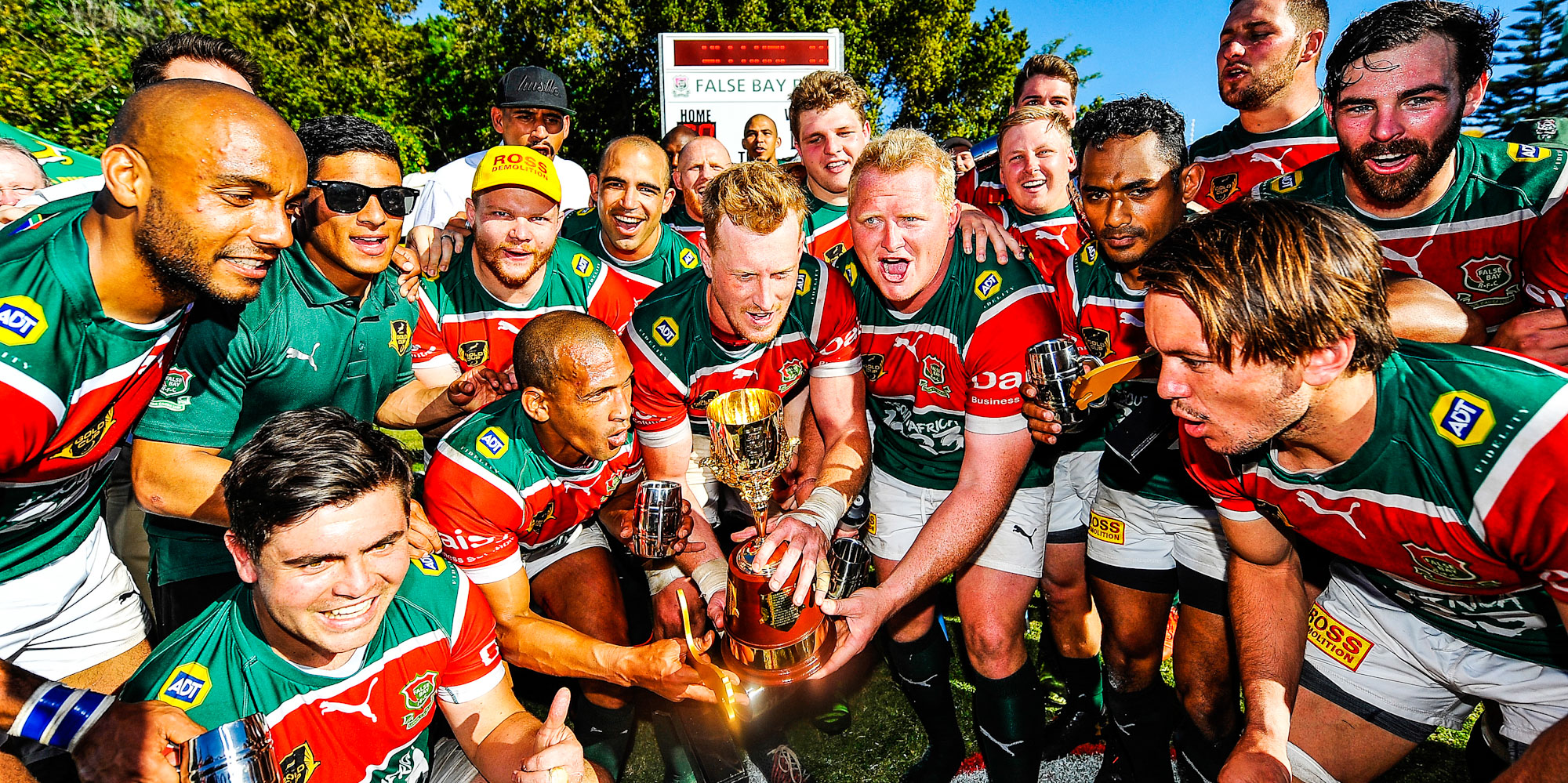 "The new format is an ambitious new departure for open club rugby in South Africa and to have a company such as African Rainbow Capital as our partner is a coup for the tournament. It underlines our message that club rugby is an essential part of the rugby landscape in South Africa and we're determined to see it flourish.
"Club rugby is one of most important considerations on our agenda and we believe that the African Rainbow Gold Cup will breathe new life into this level of the game.
"With the support of African Rainbow Capital, this tournament will give club players and coaches a competitive platform and an aspirational event through which they can reach their goals."
Dr Johan van Zyl, co-CEO and Executive Director of African Rainbow Capital, said: "We are very excited to get involved at club rugby level in South Africa, as we see this as an opportunity to make a contribution to the development and transformation of grassroots rugby in South African communities.
"For African Rainbow Capital, the Gold Cup forms an important part of the local rugby ecosystem and we believe this is an ideal platform to not only uplift the game in different communities, but also to develop new talent."
Willem Strauss, President of the Blue Bulls Rugby Union who facilitated the sponsorship, said he is immensely grateful to Johan van Zyl and Patrice Motsepe of African Rainbow Capital for their support.
"Not only are they incredible investors in professional sport in South Africa, but this also shows their commitment to sport at a grassroots level, in this case in rugby, which is incredibly important to almost 1,200 rugby clubs in South Africa, this is incredibly important," said Strauss.
Round of 32 fixtures (8/9/10 September):
North
Wolverines (Leopards) v White River (Pumas)
Northam Rhinos (Limpopo) v Collegians (Cheetahs)
Bloemfontein Police (Cheetahs) v Louis Trichardt (Limpopo)
Naka Bulle (Blue Bulls) v Union Milnerton (WP – wild card)
Springs (Valke) v Pirates (Lions)
Raiders (Lions) v Vereeniging (Valke)
Sasol Secunda (Pumas) v Rustenburg Impala (Leopards)
Welkom Rugby Club (Griffons) v Harlequins (Blue Bulls)
South
False Bay (WP) v Heidelberg (SWD)
College Rovers (Sharks) v Centurion (Blue Bulls – wild card)
Progress (EP) v Kimberley (Griquas)
Crusaders (SWD) v Tygerberg (WP)
Sishen (Griquas) v PE Harlequins (EP)
Police (Border) v Bella Vista (Boland)
Saldanha Bay (Boland) v Ncera Leopards (Border)
Wesbank (Boland – wild card) v Westville Old Boys (Sharks)